This is a re-post from my "family" blog, but I was very proud of this diaper bag, and even though I have made a second one since then, I still use this all the time (as well as the diaper clutch).
Here it is, straight to you from October, 2010:
Well, I did it! It's finished! I'm so proud of myself...it took me 4 days, a few machine needles, and more than a few choice words, but it's done! I completed the modern diaper bag, the changing pad that goes with it, and a diaper "clutch" for those times when I don't need the whole big bag with me. I will say that had I kept the dimensions as listed in "Little Stitches for Little Ones" it would have been WAY too big for me. Also, the changing pad does call for 2 layers of batting, but if you buy the thick batting you only need one.
(editor's note: the pattern for this does NOT specify a batting thickness, so use discretion)
I used 2 layers of 3/4" batting and it's too bulky...I had to lengthen the strap on the changing pad to make it work (but that could also be because I don't like just rolling it into a tube, I tri-fold one way and then another). I used the instructions from
The Ogden's Modern Diaper Bag Post
to cut down the size of the bag to about 75%, which works perfectly for me.
I had some difficulty turning the bag from inside-out to right side-out, until I realized that I had attached the straps wrong (way to go pregnancy brain and exhaustion) but once I fixed that there wasn't really a problem at all. I also intended the clutch to be smaller, but I was guessing at dimensions and it turned out too big. That's OK, now I just have a small diaper bag (aka clutch) to take with me when the full sized bag would be too much. Is anyone else surprised/impressed that Captain Caffeine helped pick out the fabric? He says that it was so that he could get out of the fabric store faster, but I'm still happy. It would have taken me FOREVER to choose if he hadn't stepped up!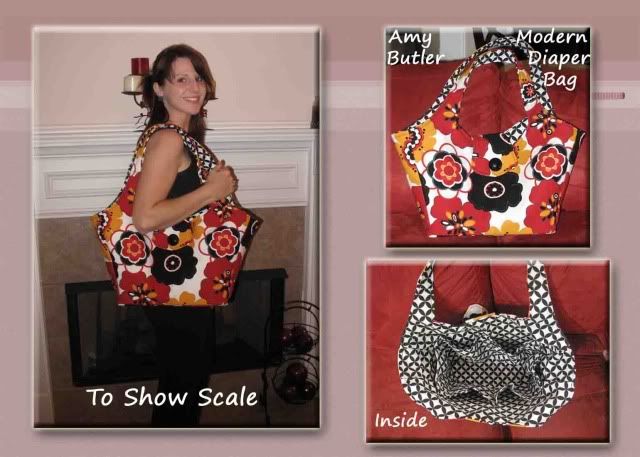 Can you believe I was actually 5 1/2 months pregnant at this point?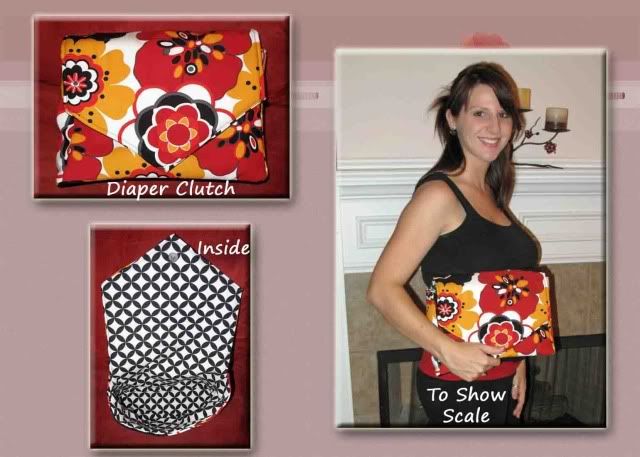 Even with the clutch, you can only barely see the beginning of my belly!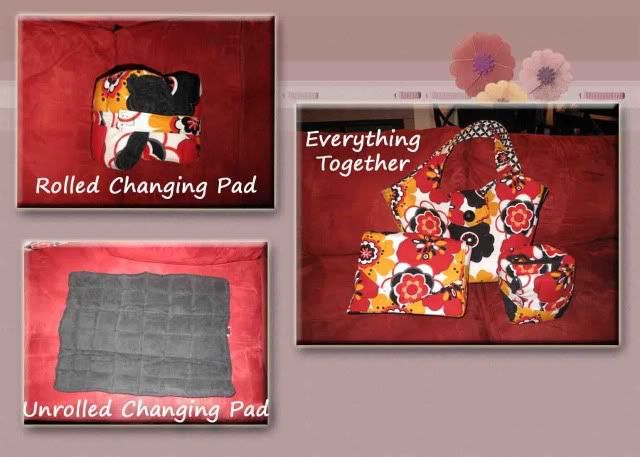 Unfortunately, the changing pad was sacrificed to the garbage gods. After only a month of use (and only used a few times) I decided that it was too bulky, not to mention my not-so-great stitching on it started to come undone. I might try again in the future...but until then a well-spent $10 at Target gave me a changing pad that works great!